December, a favourite month of the year is coming soon especially with Christmas. In Sweden, where we (IKEA) are from, the preparation for Christmas takes a long time, with people booking flight and train tickets up to 2 months in advance and Christmas decorations going on sale as early as the first of November. As one of the biggest celebration of the year, the Swedish take Christmas very seriously, but it's also a time of joy, presents, family and of course – food.
[expander_maker id="2″ more="Read more" less="Read less"]Read More
While different countries and cultures each have their own way of celebrating Christmas, we suspect that there are similarities in the way the Swedish celebrate Christmas and the way we do it here in Malaysia – except for the snow of course.
We'd like to share with you a little bit about the how the must-haves of a Swedish Christmas and what we've got in store at IKEA for your shopping list this year.
Presenting Gifts
When people say Christmas, people think of the presents. Everyone loves getting them and they put a smile on everyone's face to see them clustered under the Christmas tree. In Sweden, Christmas presents where traditionally given anonymously, and playfully, often in the form of a log of wood or the like wrapped up and tossed through a front door. Fortunately, today, people give each other real presents.
| | |
| --- | --- |
| | |
| VINTERFEST tea towel, 2pcs, RM19.90 | VISSVASS LED lighting chain with 40 lights RM19.90 |
| VINTERFEST 2-piece kitchen utensil set RM25.90 | |
There are many ways to present someone with a gift, but at IKEA this year, we are inspired by modern Scandinavian design, which is simple has a light colour base. This year we are inspired by gold and natural colours. When you give someone something, you want to make them feel precious with VINTER 2019 gift wrap and bags which come in complementary natural beige and gold colours. Ring in the holiday spirit and choose from a variety of patterns available.
| | |
| --- | --- |
| | |
| VINTER 2019 Ribbon RM9.90/20m | VISSVASS LED lighting chain with 40 lights RM19.90 |
| VINTER 2019 Gift wrap roll RM7.90/3 m | |
Why not make the gift wrap part of the present? For example, using a tea towel to wrap a present is a sustainable alternative to wrapping paper – and essentially two presents in one. Or you can use a LED lighting chain in place of a ribbon to draw immediate attention. For those who just want something conventional, the VINTER 2019 gift wrap roll and gift bag are perfect choices for you.
Sessional Decoration
VINTERFEST Decoration bauble, set of 32pcs RM39.90

VINTERFEST Decoration, horse RM49.90

STRÅLA Lampshade RM24.90
In Sweden, families come together to decorate their homes for Christmas and ring in the festive spirit. Common decorations on the Christmas tree include baubles, candles, apples, Swedish flags, small gnomes, tasseled caps, and straw ornaments. The homes are decorated in seasonal spirit with gingerbread biscuits and flowers. Christmas trees are set up and decorated at least to two days before Christmas.
Here in Malaysia, participants in the Christmas celebrations also put in a lot of work to make their homes beautiful for the season. And what better way to create that Christmas feeling than with a Christmas tree as the centrepiece of your living room.
This year, IKEA is bringing back live Christmas trees. A live Christmas tree not only looks better, but also brings along with it the scent of a real tree. To make the tree last longer, buyers can saw off a few centimeters of the tree roots for better absorption and use water with some sugar in the tree stand.
Whether using a live or an artificial tree a decorating a Christmas tree with the family can be fun. It forms the centerpiece for your Christmas decorations – so when choosing a colour theme, consider the surround décor and choose a colour that complements your home.
For a modern, contemporary look, silver decorations can be used to decorate the Christmas tree. Use a mixture of VINTERFEST decoration baubles and decorations to create a simple yet sophisticated look. Remember to complete the look you are going for by adding touches around the tree, like VINTERFEST unscented block candles and STRÅLA lamp shades.
| | | |
| --- | --- | --- |
| | | |
| VINTERFEST Decoration bauble, set of 32pcs RM39.90 | VINTERFEST Unscented block candle RM17.90 | STRÅLA Pendant lamp shade RM29.90 |
Being a good host
During Christmas, it is a traditional for Swedish to visit friends and family at their homes or open their own for a party or two – pretty much what we do here. As it is also a major holiday in the Swedish calendar, it is not uncommon for the Swedish to have a holiday 'tour' and travel many miles with several stops along the way to visit friends and family. Swedish are great hosts who will invite people ranging from friends to acquaintances into their homes for a slice of cake or coffee.
With people coming and going throughout the day, the home can get crowded with guests. A good host is always prepared, with stools to seat everyone and enough glasses and serving ware to hold the drinks and snacks to keep guests happy. Small touches such as occasion-appropriate glassware and serving-ware are popular choices because they add a sense of occasion to the party and are a mark of a well-prepared host.
Keeping in traditional with the Christmas spirit – and Traditional Scandinavian style – IKEA's offerings for hosts are inspired by the bold red colours. Create a cosy Christmas reunion with the bold brushstrokes of MÅLARBORSTE cushion covers that form a colourful pattern of playful Scandinavian florals. Serve guest hot cocoa or tea in VINTERFEST mugs and snacks in VINTERFEST tins with lids to complete a jolly good time.
| | | |
| --- | --- | --- |
| | | |
| MÅLARBORSTE cushion cover, RM19.90/ea | VINTERFEST Mug RM9.90/ea | VINTERFEST Tin with lid,set of 3, RM19.90 |
Feast-ival Food
Much like our beloved Malaysian festival, there is always an abundance of food (a smörgåsbord, in Swedish) at a Swedish Christmas. Participants in the celebrations can expect a dining table overflowing with food, both traditional and modern. In Sweden, these dishes include pickled herring, an egg and anchovy mixture, potatoes and sausages, just to name a few.
Food presentation, a dressed-up dining able and matching cutlery all come together to create a festive ambiance while enjoy food and company. We are inspired by the colour blue, yet another traditional Scandinavian colour, which will add some bold colour to your feast.
The VINTERFEST bowl helps you make the most of your celebrations and can be reused time and again with its classic style and practical function.  To complete the look, make use of SPORADISK plates and glasses, which make artistic use of vibrant blue lines and give a simple, yet classy feeling to your table setting.
This year, have a blue-themed party and redefine what it means to have a Blue Christmas.
VINTERFEST tableware is a set that you can come back to year after year. The simple yet timeless design has soft, round shapes, and matches well with some of the more basic tableware you might already have at home. Not in the mood to commit to new tableware? The matching VINTERFEST tablecloth, made out of 100% more sustainable cotton, can turn any dining table into a festive work of art.
VINTERFEST Tablecloth RM59
VINTERFEST Bowl RM12.90
VINTERFEST Side plate RM14.90/ea
Food Offers
IKEA Restaurant
If you are looking to try something affordable – and Swedish – this Christmas, you don't have to look very far. IKEA will be holding a Christmas Buffet dinner on the 20 December 2019. There will be two sessions where you can enjoy hearty Swedish food with your family and friends, one at 5.30pm and the other at 8.00pm. Furthermore, IKEA FAMILY members will receive a RM10 IKEA voucher, while the member's guest will receive a RM5 IKEA voucher[1]. Ticket prices are as follows:
| | | |
| --- | --- | --- |
| Price per member | 25 Nov – 15 Dec | 16 Dec – 20 Dec |
| Adult | RM45.90 | RM52.90 |
| Kids (5-12) | RM17.90 | RM17.90 |
| Kids (4 and below) | Free | Free |
[1] Limited to 1 member and 1 guest per card
Swedish Food Market
If home cooked food is more your speed, IKEA offer a variety of Swedish food options that would be great additions to your celebration. You can build your own gingerbread house with the ready-made VINTERSAGA gingerbread house or grab some raisin & almond mix or chocolate flavoured toffee or ginger thins to serve as snacks. Not to forget the Christmas themed cupcakes that is sure to impress your guest – available from 1 December onwards.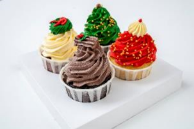 Make Christmas shopping a family outing at IKEA, as we've prepared several in-store activities such as appearances by Santa Claus and out very own Sara, Christmas carolers, Christmas cookie workshops and more. You can log on to IKEA.my/stores to find out more about the activities and timings.
While you're at it, share the joy of giving this Christmas by donating toys to the kids from Toy Libraries Malaysia. All you have to do is purchase any soft toy and drop it in the Gift House located after the checkout counters at all four IKEA stores from now till 15 Dec.
For more information, please visit: IKEA.my/stores
[/expander_maker]