Carers, educators, researchers and families gathered in support of World Cerebral Palsy Day
Cerebral Palsy (CP) is a physical disability caused by damage in the brain that affects movement and posture is the most common physical disability in childhood affecting an average of one in every 700 people.
[expander_maker id="2″ more="Read more" less="Read less"]Read More
The Persatuan Cerebral Palsy Johor had recently welcomed members of the public, students, parents, caregivers and educators to partake in the World CP Day event on the 6th of October to raise public recognition, support, understanding and education for the 17 million people living with CP and the 350 million caregivers who support them globally. Yang Amat Mulia Tunku Idris Iskandar Ismail ibni Sultan Ibrahim Ismail graced the event.
This year, the two main themes were Move As One, encouraging everyone to do something active at 1pm with friends and family to show the globe what the community is capable of and #GoGreen4CP which was inspired by Nicole Luongo who had managed to get dozens of landmarks in the US on board to redecorate their premises green to show solidarity for CP.
In a sea of green, the booths that were set up relayed information on CP and dental health to the public, showcasing crafts made by those living with CP, and also medical products such as anti-bedsores beds, specialty wheelchairs and devices for caregivers to better provide support.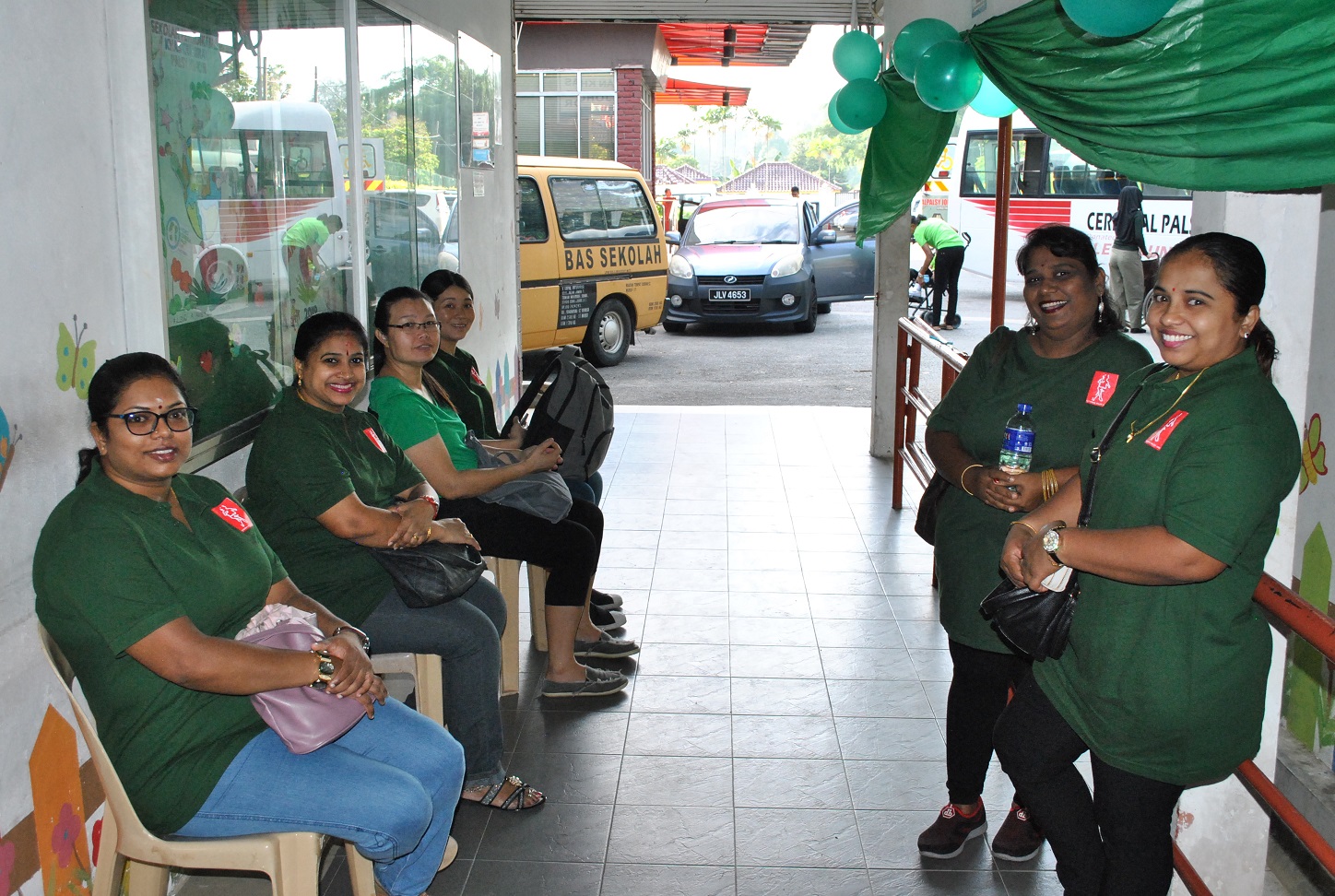 Students from the Kolej Sains Kesihatan Bersekutu were also invited and toured the premises which were provided by the state government in 1970 at Jalan Dato Mentari. The centre was established in 1967 with the initiative and effort of Dr. Samuel Abraham, a paediatric medical consultant and was named the Persatuan Kanak-Kanak Spastic Johor (PKKSJ) before being renamed in 2014 and aims to provide premiere services to children and young adults with CP.
The grass root effort alone is not enough for social stigma to change and for there to be meaningful progress as a society to be more inclusive of those living with CP. The fact is that funding is dwindling and as an NGO, it is not easy to get ahold of. For those willing to contribute to the welfare of those affected with CP and their caregivers, donations are always welcome.
[/expander_maker]